2020 Ottawa FIRST Robotics Competition Kickoff
PRESENTED BY:
 
It's the most wonderful time of the year, and the day everyone's been waiting for is almost here!
It isn't Christmas or New Year's, it's Kickoff Day!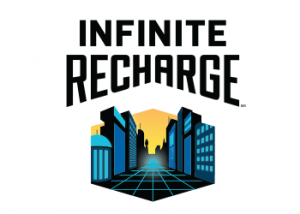 Join CU FIRST and the entire Ottawa FIRST community at Carleton University on Saturday January 4th as the 2020 FIRST Robotics Competition (FRC) game, Infinite Recharge, is revealed to the world! We'll be watching the live broadcast from FIRST Headquarters in Manchester, New Hampshire, and kicking off Build Season by diving into the Rules of the Game, hosting Strategy Sessions, and uniting the teams from Ottawa and surrounding area in the spirit of cooperation and friendship.
A huge thank you to the Carleton University Faculty of Engineering and Design, who will once again be the Presenting Sponsor of this year's Kickoff and continues to be a strong supporter of FIRST growth in the National Capital Region.
Event Details
Date: Saturday January 4th, 2020
Time: 9AM – 5PM
Cost: FREE
Audience: Everyone (Parents, Sponsors, and Special Guests are all welcome!)
Contact: CU FIRST Kickoff Director (kickoffdirector@cufirst.ca)
RSVP to the Facebook Event (Coming Soon)
Location
Richcraft Hall (formerly River Building), Carleton University
1125 Colonel By Drive
Ottawa, ON, K1S 5B6
An interactive Carleton University Campus map is available here
Parking
Underground Parking Lot P-16, located under Richcraft Hall, will be open for all attendees.
Complimentary All-Day Parking Passes will be distributed to all drivers on the day of the event, and will be available upon request from any CU FIRST Member. One of our Members will also be standing at the entrance to P-16 on University Drive, and will hand out passes as vehicles enter the lot. All parking lots on the Carleton campus, including P-16, require proof-of-payment displayed in the front windshield, therefore, all vehicles must have a Parking Pass visible at all times while in the lot.
Parking Lot P-16, located beneath Richcraft Hall [RB], is indicated on the Carleton Campus Map above.
** Be Advised: Failure to properly display a Parking Pass may result in a Fine of $50 or more for No Proof of Payment Displayed/No Permit Visible issued by Carleton University Parking Services. CU FIRST is not liable for any parking fines incurred while attending the event. All inquiries related to parking fines should be directed to Parking Services, where you can pay a fine or submit an appeal**
Morning Coffee & Tea
Early January mornings can get a bit chilly, so we're happy to offer complimentary hot beverages for all attendees! Tim Horton's Coffee and Hot Water for Tea will be available on a first-come, first-served basis when doors open at approximately 8:30AM. Milk, Cream, Sugar, Sweetener, cups and lids will all be provided.
Live Webcast & Game Reveal
The 2020 Season Challenge, Infinite Recharge, will be revealed to the entire world at the same time via a webcast, beginning around 10:30AM. Broadcasting live from Manchester, New Hampshire, FIRST Founder Dean Kamen, FIRST President Don Bossi, Distinguished Advisor Woody Flowers, and many more special guests will introduce the brand-new game. The broadcast is hosted via Twitch, on the official FIRST channel. Here in Ottawa, all attendees will gather in the main theatre, Richcraft Hall Room 2200, to watch the webcast together.
Lunch
Thanks to the generous sponsorship of the Carleton University Faculty of Engineering & Design, all attendees will be treated to a free Pizza lunch, including a variety of beverages (Bottled Water, Soft Drinks, etc). Traditionally, the selection includes Cheese, Pepperoni, Deluxe, Meat-Lovers, and Hawaiian, in addition to Vegetarian, Vegan, Halal and Gluten-Free options. If you have any other special dietary needs or restrictions that need to be met, please contact the CU FIRST Kickoff Director to make special arrangements. We'll do our very best to accommodate any requests, as long as advanced notice is provided.
Note: Per Carleton University policy, all food served on-campus must be provided by Aramark and their affiliated on-campus vendors, unless special permission is given. Food ordered-in through off-campus vendors is not allowed. 
Event Schedule
| | | |
| --- | --- | --- |
| Time | Event | Location |
| 9:00AM – 9:30AM | Arrival, Check-in, and Morning Coffee/Tea | Richcraft Hall 2200 |
| 9:30AM – 10:00AM | Welcome and Announcements | Richcraft Hall 2200 |
| 10:00AM – 10:30AM | Ice Breakers and Trivia | Richcraft Hall 2200 |
| 10:30AM – 11:30AM | Live Webcast & Game Reveal | Richcraft Hall 2200 |
| 11:30AM – 12:30PM | Lunch Break | Breakout Classrooms (TBD) |
| 12:30PM – 1:30PM | Game Analysis, Rule Reading and Q&A | Richcraft Hall 2200 |
| 1:30PM – 5:00PM | Team Breakout | Breakout Classrooms (TBD) |
Be Prepared!
Remember to download the encrypted game manual and kit checklist ahead of time!