Who are We?
Founded in 2015, the Carleton University FIRST Robotics Alumni & Mentoring Association (CU FIRST), aims to promote and expand FIRST® (For Inspiration and Recognition of Science and Technology) and it's robotics-based educational programs for children both on-campus at Carleton University, and across the National Capital Region.
As an official FIRST Alumni Collegiate Group, we provide resources and assistance to University and College students that previously participated in one of FIRST's family of programs, helping them make the transition to become Coaches, Mentors, and Volunteers. We also maintain close relationships with area teams and event planning committees across Eastern Ontario to provide as much support as possible and ensure continued growth in the region.
By connecting post-secondary students with mentoring, coaching and volunteer opportunities; by organizing competitions, socials, and conferences; and by promoting and facilitating cooperation between teams in the area, we hope to build and maintain a strong FIRST presence in Ottawa.
---
What is FIRST ®?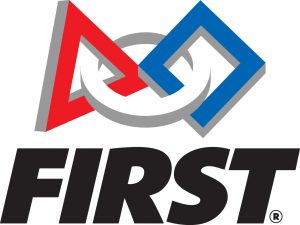 FIRST® (For Inspiration and Recognition of Science and Technology) was founded in 1989 to inspire young people's interest and participation in science and technology. Their mission is to inspire young people to be science and technology leaders, by engaging them in exciting mentor-based programs that build science, engineering, and technology skills, that inspire innovation, and that foster well-rounded life capabilities including self-confidence, communication, and leadership.
FIRST is "More Than Robots". FIRST participation is proven to encourage students to pursue education and careers in STEM-related fields, inspire them to become leaders and innovators, and enhance their 21st century work-life skills. Read more about the Impact of FIRST.
---
Our Partners
We are proud to have established strong relationships with our National Affiliate, FIRST Canada, the Carleton University Faculty of Engineering & Design, and student organizations such as CUSA (Carleton University Student's Association) and CSES (Carleton Student Engineering Society).