2019 Ottawa FIRST LEGO League Tournament
PRESENTED BY:

HOSTED BY: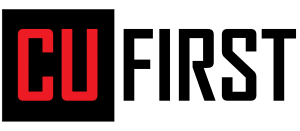 FIRST LEGO League is the most accessible, guided robotics competition in the world, helping students and teachers to build a better future together. The program is built around theme-based Challenges to engage children aged 9 to 14 (Grades 4 to 8) in research, problem-solving, programming, and engineering. The foundation of the program are the FIRST Core Values, which emphasizes teamwork, discovery, and innovation. Students emerge more confident, excited, and equipped with the skills they need in a changing workforce.

This annual tournament allows teams from across the Ottawa area and Eastern Ontario to compete with their research projects and robots against other local teams for the opportunity to progress to the Ontario East Provincial Championships in Oshawa!
Event Details
Date: Sunday, December 1st, 2019
Time: 8AM – 5:15PM
Cost: FREE for spectators, teams must pay their registration fees
All members of the FIRST community across Eastern Ontario are more than welcome to join us, including friends and family! We also encourage teams to invite their sponsors, partners, local politicians, and other special invited guests to attend and learn more about FIRST Robotics.
Contact Us
FLL Ottawa Facebook: https://www.facebook.com/FLLOttawa/
FLL Ottawa Twitter: https://twitter.com/OttawaFLL
Any questions or concerns can be sent to fllottawa@gmail.com | external@cufirst.ca
Location
Fenn Lounge,
Residence Commons, Carleton University
1125 Colonel By Drive
Ottawa, ON, K1S 5B6
Volunteers Needed!
Several volunteer positions still need to be filled, including:
Social Media Assistant
Field Re-setters
Field Manager
Registration Desk Attendants
Timers
Practice Table Attendants
Traffic Control/Guides
Please Sign-up here: https://forms.gle/5NB5rxepvCCyZnsg7
Parking
Drop-off and accessible parking is available in front of Residence Commons. There are multiple lots and garages across campus available for team parking, the closest of which is Parking Garage P18, which is shown on the map below.
All parking lots on the Carleton campus require proof-of-payment displayed in the front windshield, therefore, all vehicles must have a Parking Pass visible at all times while in the lot. Parking passes can be purchased for $6 for the day, with red pay stations located at each parking lot.
** Be Advised: Failure to properly display a Parking Pass may result in a Fine of $50 or more for No Proof of Payment Displayed/No Permit Visible issued by Carleton University Parking Services. CU FIRST and FLL Ottawa are not liable for any parking fines incurred while attending the event. All inquiries related to parking fines should be directed to Parking Services, where you can pay a fine or submit an appeal**
Event Schedule
Note: Schedule is subject to change
| | | |
| --- | --- | --- |
| Time | Activity | Location |
| 8:00 – 8:40 AM | FLL Team Registration, Pit Area Set-up | Fenn Lounge (Pits) |
| 8:40 – 8:55 AM | Opening Ceremony | Fenn Lounge (Competition Fields) |
| 9:00 – 12:00 PM | Judging Sessions (team members only) | Rooms Coming Soon |
| 9:00 – 3:00 PM | Open Practice Tables | Fenn Lounge (Pits) |
| 10:00 – 12:00 PM | Scheduled Robot Practice Rounds | Fenn Lounge (Competition Fields) |
| 12:00 – 1:00 PM | Lunch | Fenn Lounge |
| 1:00 – 4:15 PM | Robot Game Competition Rounds | Fenn Lounge (Competition Fields) |
| 4:00 – 4:45 | Judging / Final Deliberations | Coming Soon |
| 4:45 – 5:15 | Awards and Closing Ceremonies | Fenn Lounge (Competition Fields) |