What is FIRST ® Robotics Competition?
For Kids aged 14 – 18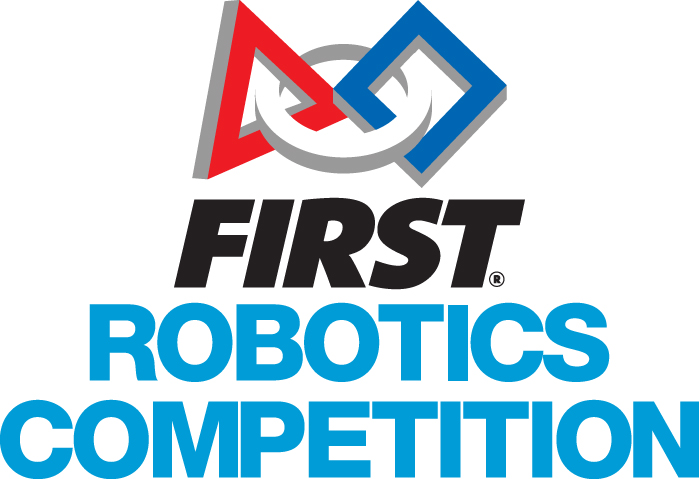 Often called "The Ultimate Sport of the Mind" and "The Hardest Fun You'll Ever Have", FIRST® Robotics Competition gives teams of 10 to 30 High School students (grades 9 – 12) the challenge of building a 120lb, competition-ready robot in under six weeks
Under strict rules and limited resources, teams are challenged to raise funds, design a team "brand," hone teamwork skills, as well as build and program industrial-size robots to play a difficult field game against like-minded competitors. It's as close to real-world engineering as a student can get. Volunteer Mentors from fields ranging from Engineering & Design to Business & Public Relations lend their time and talents to guide each team.
Can I Start my Own team?
Yes! You'll need a few things to get started:
2 or more adult Mentors with both technical and non-technical expertise willing and motivated to "coach" the team through the build and competition season (and beyond)
10 or more high school-aged students willing to put in time after school (and maybe some weekends) and to do any job the team needs to succeed (lots of important jobs available for all skill levels and interests)
A suitable meeting place
A suitable space to design and build an industrial-sized robot (about 150 lbs.), that has access to a variety of machine shop power tools
Community sponsors that will help fund your efforts and provide other support
The desire to learn, explore, strategize, build comradery, share ideas and talents, make new friends, be accepted, and HAVE FUN!
To get started, follow FIRST's Guide to Starting an FRC Team.
Can I Join an existing Team?
Yes! There are several FRC Teams currently operating in and around Ottawa, Ontario:
FRC Team 2706 – Merge Robotics (Kanata)
FRC Team 2994 – ASTECHZ (Kanata)
FRC Team 3543 – C4 Robotics (Arnprior)
FRC Team 4783 – RoboRavens (Nepean)
FRC Team 7267 – Lisgar Robotics Club (Ottawa)
FRC Team 7476 – EOM Lions (Kanata)
FRC Team 8072 – Tech Tigers (Ottawa)
FRC Team 8073 – Electron Affinity (Ottawa)
FRC Team 8384 – Fulford Bots (Brockville)
To learn more about Mentoring an FRC Team and how to become involved in the local FIRST Community, check out our full guide.
When does FIRST ®Robotics Competition happen?
In general, FIRST Robotics Competition operates during the school year. Teams form and register in the fall. However, the "official season" begins early in January when the season's Challenge is announced at the Kickoff ceremony. Teams are then given six weeks to create their robot. District qualifying events start in late February and continue through April, including the Carleton University District Event right here in Ottawa. Teams that qualify are invited to the Ontario Provincial Championships in Mississauga, before the very best advance to the FIRST Championship in Detroit, Michigan at the end of April. There are also many off-season events in which teams can participate, strategize, hone their skills, learn new technology, meet other teams, and have fun!